Breathe New Life Into Your Home
Look to us for grout restoration services in Fort Myers, FL
Grout is what binds together many of your home's important features, from your shower walls and bathroom flooring to your outdoor pavers and pool décor. If you need help maintaining your grout, there's no better place to turn to than Grout Like New. We have more than 10 years of experience providing grout restoration services in Fort Myers, FL and surrounding areas. It doesn't matter if your surfaces need to be sealed or repaired, you can count on us to resolve any issues affecting your grout.

Call 239-465-3288 now to start planning your grout restoration project.
Get a free estimate on your next project
Do you need help sealing your marble floors? Are you looking for someone to pressure wash your driveway? Grout Like New will be glad to give you a free estimate on any of our services in Fort Myers, FL. We value honesty and transparency, offering detailed estimates at no cost to you.

Reach out soon to get started.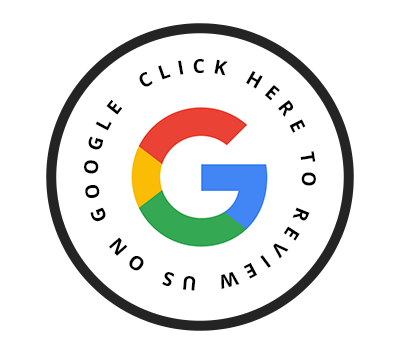 Is Your Home's Exterior in Bad Shape?
Rely on us for stone and brick restoration services in Fort Myers, FL
Providing reliable sealing solutions at affordable prices
Grout Like New is committed to helping our clients maintain well-protected living spaces. If you're planning a home improvement project in the Fort Myers, FL area, we hope that you'll consider us for:
Tile and grout sealing services
Tile and grout repair services
Marble floor sealing services
Pressure washing services
Brick and stone restoration services
There are many different ways that we can safeguard your home against wear and tear. Contact us today to arrange for grout repair, floor sealing or stone restoration services.
I hired Carmine and Charlie to clean and repair grout and tile in my home. I also needed a bit of color added to one of the rooms grout to make it look clean and new again. They were very precise and professional. They did the job very quickly and put all the furniture back in place. I was delightfully pleased with the results and would recommend them to any one !!! My floors look like new:)
They were very nice professional knew what they needed to do to fix our tile and grout and made it better than new they were awesome
Does clean work and explains maintenance
We asked Carmine & Charlie to clean and seal Mexican tile, Saltillo, which is not a very common product in our area. THey did a super job and made sure that we were pleased with their work. They were quick, professional and a pleasure to know. These are the people to use if you want your tile and grout cleaned correctly.
What you get when you hire this company is what their name guarantees..."Grout Like New.' This small company with little overhead gives great service, attention to detail and a floor or wall that just looks like new. I got other bids and decided upon Grout Like New and am so glad I did.
Floors look like NEW!! Great job!! I am so happy.
Excellent job. Highly recommend: clean , competent, and pleasant
I had three estimates and Grout Like New had the best price. Very easy to work with. Reliable, neat and did everything they promised. My floors look fantastic!! I would highly recommend them
Absolutely the most professional grout and tile repair company in SWFL. These guys are highly skilled at what they do, and you are lucky if you get them to come service your property. I thought I was going to have to replace my entire floor and these guys literally saved me from doing that .
They don't stop working until the job is 100% finished and they complete from A to Z .
I can not thank Grout Like New enough for saving my floors.
These guys are the real deal.
Charlie Wolffe does a fantastic job. He is meticulous on detail and the results show. Had him do my shower & driveway.
He's coming back to do my floors!They don't stop working until the job is 100% finished and they complete from A to Z .
I can not thank Grout Like New enough for saving my floors.
These guys are the real deal.
Charlie and Elijah were Excellent!! They took a 50 year old tile and made it look brand new!! They were very professional, on time, very nice to work with. I highly recommend them. Excellent young men, doing excellent work!!
Carmine and crew came in finished an hour early and our tile
And grout look like a new install and the floors
Are 6 years old. Everything back in place. Highly recommended. Wish I had taken before pictures can't say enough about them.
Carmine and Charlie did an outstanding job with the cleaning of our tile floors!! They look brand new!! We were amazed!! They even repaired a few broken tile for us!! We highly recommend them for all your tile needs!!
Grout Like New cleaned and sealed our floors today and I couldn't wait to write a review. We have been impressed by their professionalism throughout the entire process. Charley was prompt in showing up to give a very reasonable estimate. When we accepted his proposal he set a date and time when the would arrive to do the job. They showed up on time. The crew was very polite and professional. They gave us an estimate of when they would be done and were again right on time. The job the did exceeded our expectations. Our floor and grout looks better then we imagined.
The Charlie and Carmine team at Grout Like New did exactly what the name of their company is. They made our Grout and Tiles like new. They were here in our home from 8 a.m. to 6 p.m. They moved all the furniture and when finished put everything back exactly like it was. I was so impressed with them and they were both very pleasant to work with. I would highly recommend them.
The project consisted of scraping about 500 sf of old deteriorated grout, replacing with new grout & sealer. These guys are fabulous - prompt, reliable, knowledgeable and professional in every way. Their pricing was competitive and fair. And, from the looks of other reviews, this is habit with them. So nice to find a Florida contractor that's this good.
Recently moved into a new build home. The warranty company recommended we seal our grout. Found this company during a Google search. They came out the day I called to give me an estimate. They are very fair with pricing compared to other estimates I got. They came out the next week and sealed all of the grout in our house in just a few hours. It looks great, and they were very easy to work with!
These guys are honest and professional. I'd recommend them to anyone who wants it done once and done right.